THE BUSINESS JOURNAL, April 4, 2003
Mind your business
To work together, departments need trust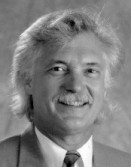 By Arky Ciancutti
In this age of cross-department interdependencies, earned trust is your most valuable ally. Trust means confidence, the absence of worry, backed by a performance track record. It is unrealistic to have confidence without the track record, and an expensive oversight to have the track record without the confidence.
If, for instance, you are in product development, you obviously need to know how to build trust with peers in your own department. And if part of your focus is customer satisfaction, you will also need to earn trust with people in sales and marketing. Therein lies the challenge for many.
Most organizations are set up with inherent conflict between departments. Employees thus become vulnerable to recycled problems, especially problems that require input from several different functions. Product development, for example, may be motivated by quality, by reproducibility, and by innovation. People in sales may be motivated by volume, by flexibility, and by speed of delivery. In the absence of active, earned trust, these natural differences can create complaints: people in sales may feel that the product-development people are too focused on perfection, seem inflexible to product adjustment, are slow to commit to deadlines, are even uncommunicative. Yet both sales and product development have highly motivated, positive employees who probably even like each other!
Meanwhile, the people over in product development may begin thinking that the sales department is unrealistic, promises anything, isn't focused enough on quality, is obsessed with the short run and is overly susceptible to customer-scope creep.
And well before the coffee room complaints become audible, both departments may be on the brink of damaging those very interdependencies that are critical to earned trust and productivity.
All interdependent departments face these same vulnerabilities. And the more passionate the organization, the more obvious the opportunity. When employees strongly want success for their customers, failing interdependencies simultaneously become more critical and more frustrating.
The solution is closure: ending every interdependent interaction with credible commitments that include time—or a time for a time. This habit of closure begins the performance track record critical to earning trust.
But how might one approach a closure communication? Opening with "we need to talk" is certainly accurate, is often innocent, and is usually unproductive. Opening with "can be get a few moments..." is more likely to be productive because it elicits willingness. After all, no one is really obligated to talk with you, at least sincerely talk with you, though they may feel obligated to salute and sit through it. Acknowledging that trust, and asking, can set a positive tone, even in situations with a rocky history.
Your internal intention is critical. An intention to prevail tends to limit ideas to those brought into the meeting, when an entirely new synthesis may be what is needed. You can encourage openness by developing and communicating the intention to understand and be understood, rather than to prevail.
And, of course, make sure the meeting reaches real closure that meets customers' and participants' needs: Who will do what, and when. Allow for unknowns: "I don't know when, or whether, I can deliver that." but don't end the conversation there. Ask, respectfully, "OK, can you tell us when you can tell us when?"
Such a conversation begins the construction of a good track record together. Good follow-up and helpful exchange furthers that building process and is absolutely essential. Confidence will follow, either confidence in trustworthiness or confidence in untrustworthiness. Both are trust. Neither is possible to establish without real closure in virtually all interdependency interactions.
DR. ARKY CIANCUTTI is the founder and CEO of Learning Center, Inc. in San Anselmo, author of "The View From the Gurney Up" and co-author of "Built On Trust." He can be contacted through learningcenter.net.